How to Purchase & Download an eBook with Adobe DRM for your iPad
Shopping cart
There are no products in your shopping cart.
How to Purchase & Download an eBook with Adobe DRM for your iPad
Step 1: Add an eBook to your shopping cart.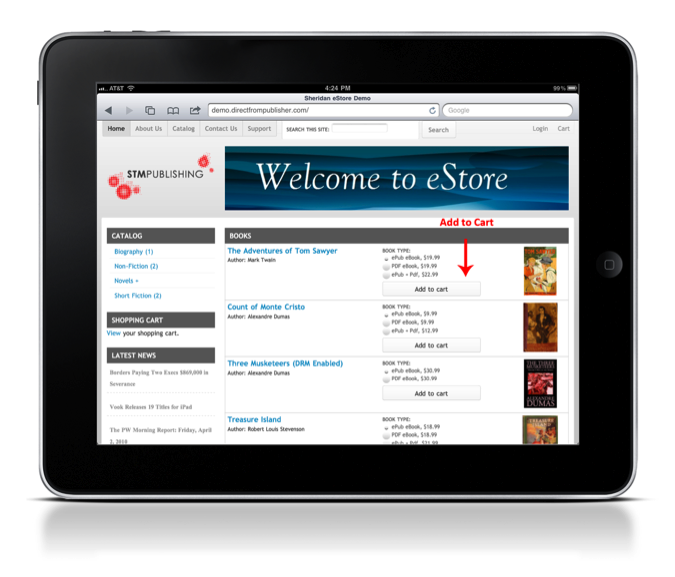 Step 2: Click Checkout to purchase the eBook.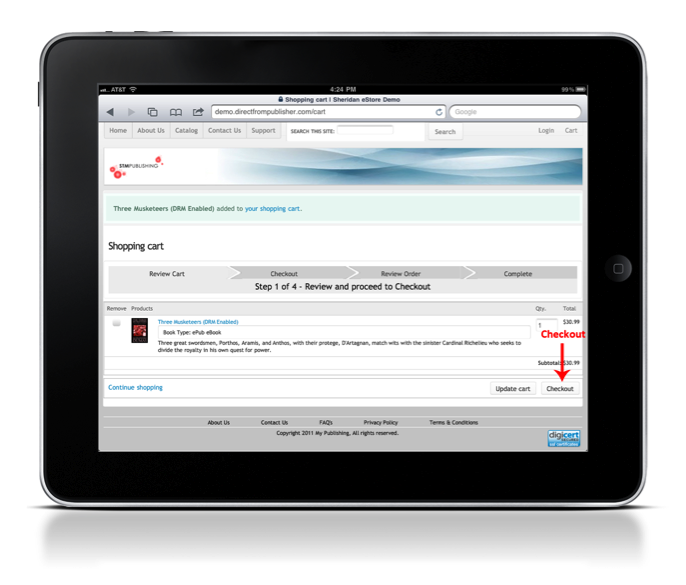 Step 3: Enter Your Billing Information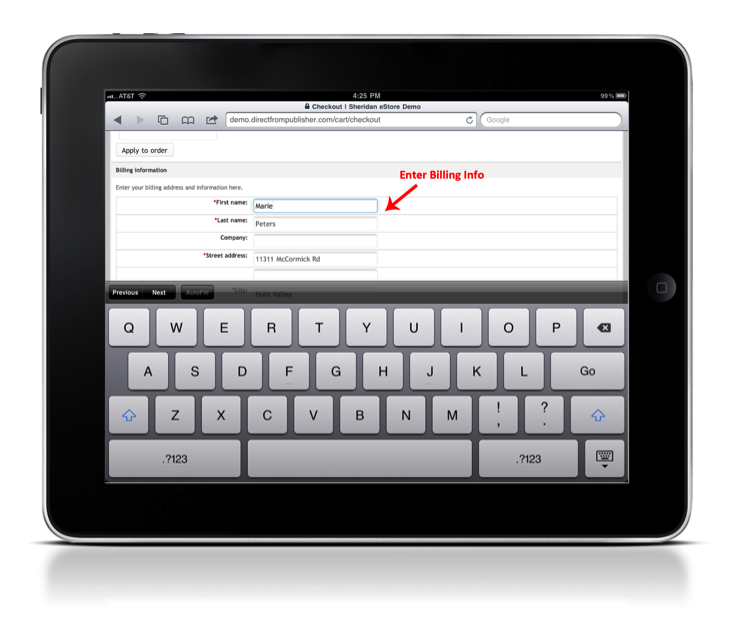 Step 4: Review and Complete Order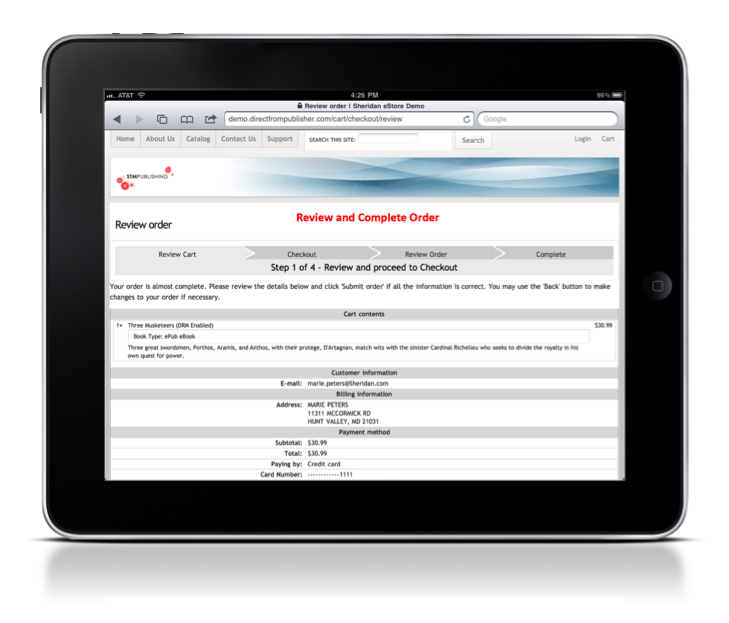 Step 5: After the purchase is complete, the eBook will show up in your Order Downloads. Click the file to download.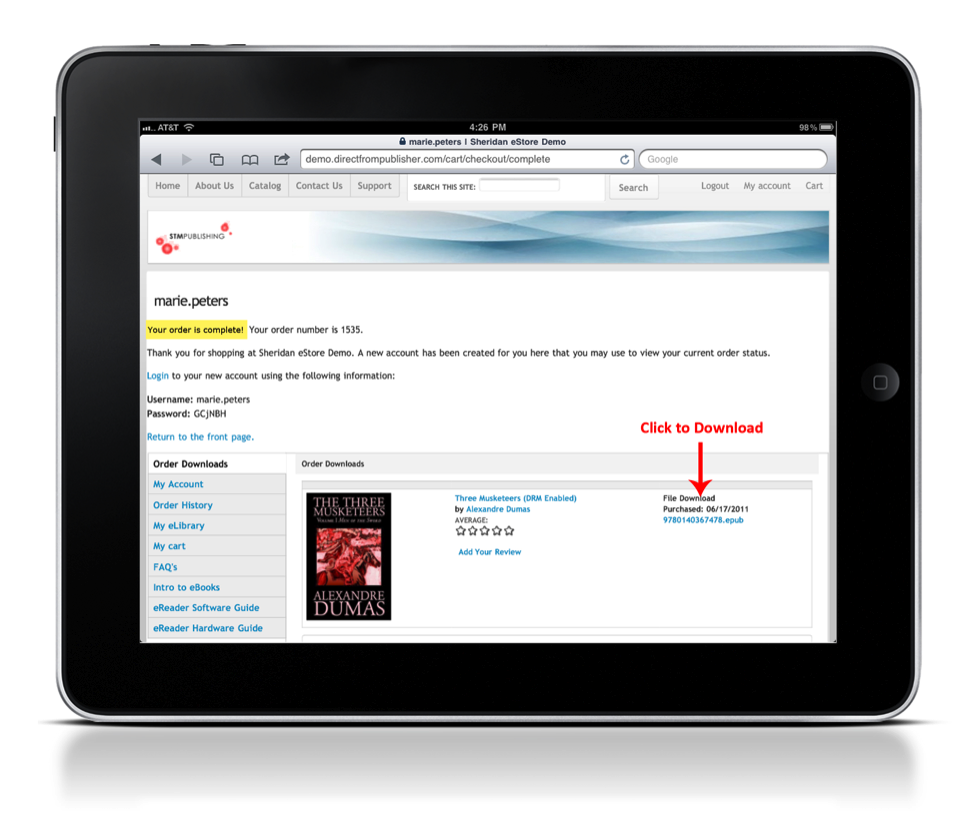 Step 6: Your iPad will prompt you to select a reader to open the file with. Select "Bluefire Reader"*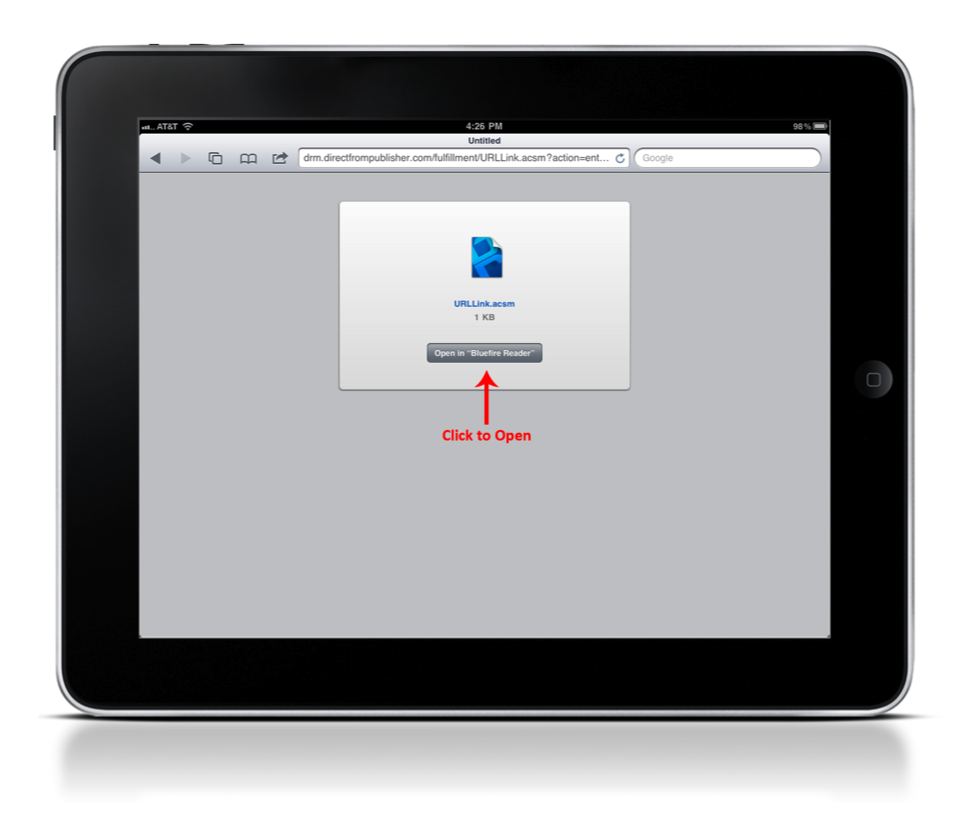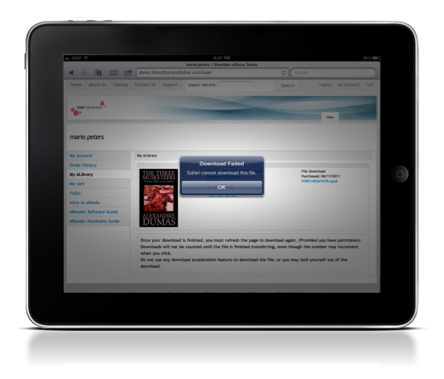 *Special Note: Bluefire Reader must be installed and authorized with your Adobe ID on your iPad prior to purchase. 
If you receive a Download Error (right), please check to confirm that your Bluefire Reader app is installed properly.
Step 7: Once the download completes, the item will show up on your bookshelf. Select the ebook to begin reading.